Sanctuary Hostel
Building a World Where All Creatures Live in Harmony
The Problem
Roughly 70% of Mexico's 18 million dogs are abandoned and become strays, making it the worst case for pet abandonment in Latin America
Our Solution
Our goal is to tackle the stray animal problem at the source and provide a long-term solution with a self-sufficient model
Animal Rescue
Our all-animals shelter and rescue operations not only get animals into good homes, but also provides free education to adopters and the community
Learn more
Community Garden
This common area provides healthy food and educational opportunities for hostel guests, the animal shelter and the surrounding community
Learn more
One Community Project:
Four Areas of Focus
Sanctuary Hostel is a 501c3 nonprofit with a mission to educate people on animal welfare to reduce stray animals on the streets.
We achieve our mission by combining an Animal Rescue with:
Eco Hostel
To raise awareness of the problem and financially support the nonprofit.
Animal Rescue
Help with the animal rescue in Mexico to rehab, re-home and teach everyone compassion toward animals.
Community Garden
A community garden to have a shared space that can provide for the community.
Education Center
To provide free classes on animal communication, training and sustainability

Our goal is to tackle the stray animal problem at the source and provide a long-term solution with a self-sufficient model. We plan to do this by:

• Encouraging demonstrating animal compassion to young students and surrounding communities

• Training people to better communicate with animals for a happier co-existence

• Setting up an environmentally friendly hostel and community garden to help fund the rescue, provide positive exposures for animals and people and facilitate adoptions and free educational classes


Snicker
Snickers was found in the trash as a young puppy, but after being adopted is a happy and healthy pup!

As Snicker, there are many lovely stories of dogs that had been rescued from the streets and found and a family who love them and take care of them.
Rosie
Rosie was found running in traffic in TJ, almost got hit by several cars! Picked her up and took her to the vet and got her healthy. She was adopted by a wonderful lady in North County in San Diego. Rossi learned to ring a doorbell whenever she needs to outside, gets to jump on the trampoline and takes road trips to Arizona to visit her new mama's family. She is one lucky pup!
When it comes to the border, we are concerned with drug and human trafficking, immigration issues, and child custody. But...
Read More
Volunteer Eco-Wall and Community Garden Build
We're planning to break ground soon in Rosarito, and we need volunteers to help on our build days! Apply here if you are interested in helping us build the wall and community garden.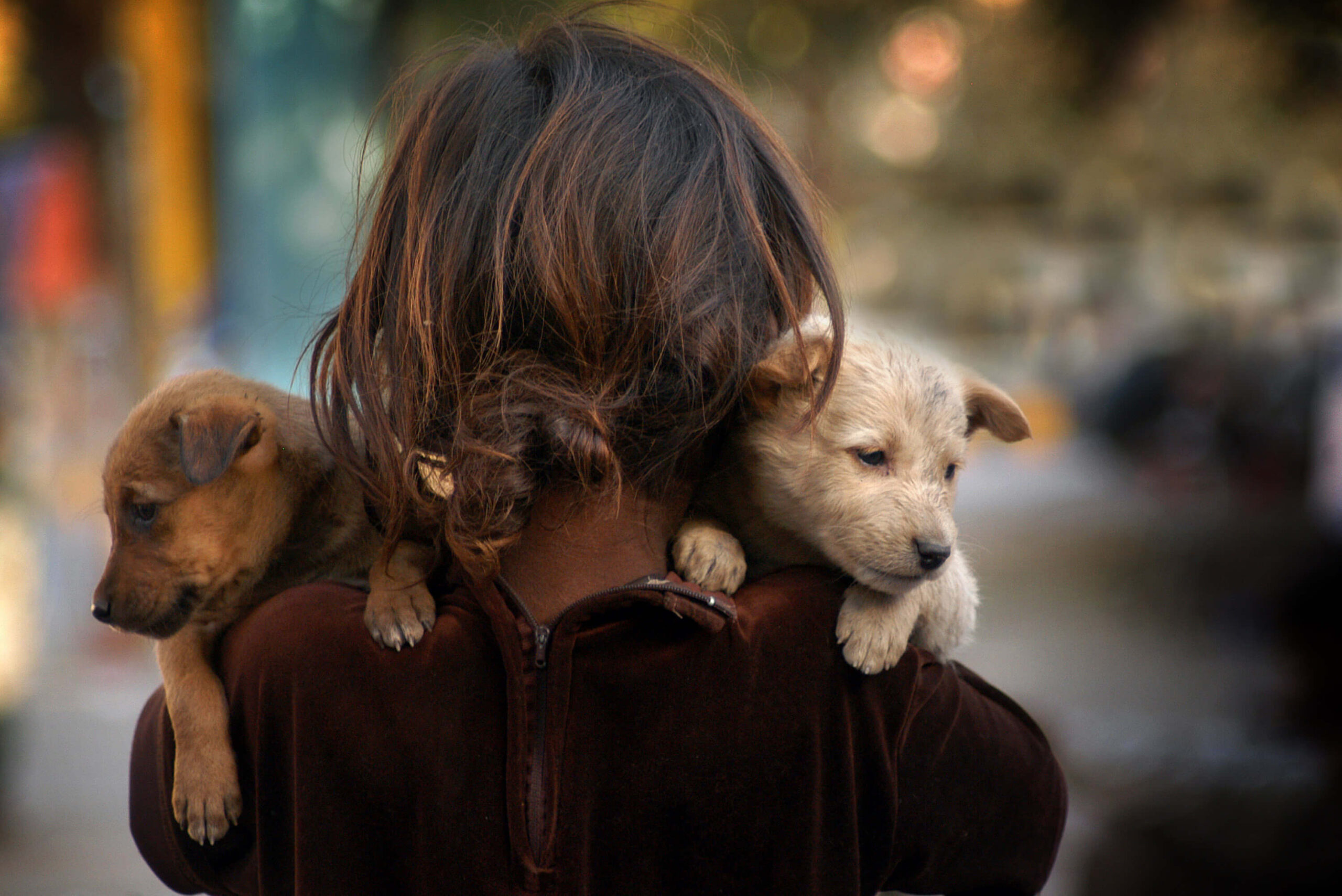 When it comes to the border, we are concerned with drug and human trafficking, immigration issues, and child custody. But there's also a huge problem
Read More »